When a process application calls for a smaller diameter three-way mixing valve, the obvious choice would be a commercial style globe valve. A three-way mixing valve allows two fluids to enter a single valve and typically are modulated to produce a single stream exiting the valve. Most common applications involve temperature, where a hot and cold liquid enters the valve separately. A desired constant output temperature is then maintained through downstream temperature sensors, controllers and valve positioners. Other applications involve maintaining a desired pH output. The typical commercial style globe valves have low flow rates and are usually only available in bronze material. If the process is corrosive and requires stainless steel, valves are not typically available. One would think a modulating three-way ball valve might work, but due to the nature of the design, it has a choked flow at mid position. Triad has developed a three-way mixing valve where two ball valves are mounted on a pipe tee and linked together. These two valves are modulated either electrically or pneumatically to produce a constant, reliable output flow. These valves can be further outfitted with V balls for ultra-precision control.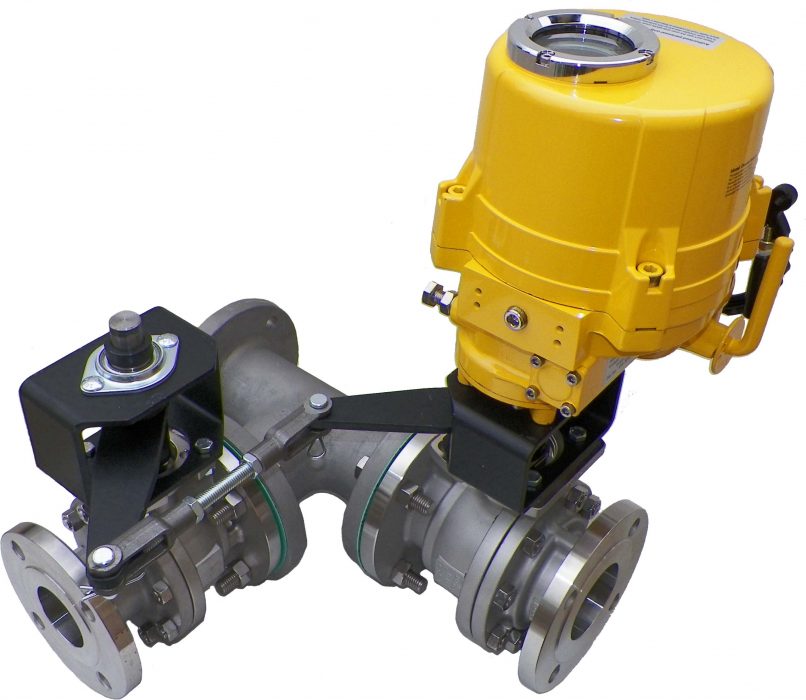 Triad also manufactures high quality high pressure ball valves, metal seated ball valves, flanged ball valves, industrial butterfly valves, high performance butterfly valves, control valves and custom valves to meet your specifications.
Visit us on Instagram to keep up with the latest news and company announcements!